Otaku Trigear Academy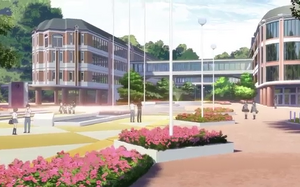 It's an academy made for Otaku's Only
This Academy only let student Inside who is a Pure Otaku.
We do lot's Activity all about Anime and Stuff (roleplays).
There are a Lot of Clubs here,but we need more student,so Guys be sure to enroll.
This Academy was made by Bigboss Saito La Valliere Hiraga and Sister Angeli Yana Hiraga
Ad blocker interference detected!
Wikia is a free-to-use site that makes money from advertising. We have a modified experience for viewers using ad blockers

Wikia is not accessible if you've made further modifications. Remove the custom ad blocker rule(s) and the page will load as expected.